Hi, everybody!
I'm finally back! You can't believe how much I missed writing and blogging. I had my final exam today and now the holidays have started! I still have to go to school for one morning on Friday but no lessons anymore so that's nice. 🙂
---
Anyway, I'm here to announce that I'm participating in the Bookmas event that Hailey over at HailsHeartsNYC on YouTube has created! She's an amazing Booktuber and definitely one of my  favourite.
So, what is Bookmas exactly? Well, it's a twelve day videothon and readathon. Obviously because I don't have a YouTube channel I can't do the videos but I thought, why not just blog about it?  The plan is: You read as much as you can during those twelve days. There's no theme, just read the books you want to read. Beside that Hailey also gave us twelve topics we can talk about for each day of Bookmas. So that's what I'm going to do! If you want to know everything exactly, you can click here to see Haily's Bookmas announcement where she gives all the information you need. 🙂
---
Bookmas actually started yesterday and the topic was…
On the first day of bookmas my true love gave to me a beautiful bookmas tree.
I couldn't do that one because 1) I didn't have time to build a book Christmas tree, 2) I didn't have time to blog and 3) (because let's be honest here) I was too lazy. :p
What did I read?
Yesterday I didn't have much time to read because of my Dutch exam I had today. Also, I had to make my brother's English oral exam. In the evening I did find some time to read, though. I finally started Library of Souls by Ransom Riggs which is the third and final book in the Miss Peregrine's trilogy. (Although I heard about a book with tales about the Peculiars that's coming out?) I read the first chapter, which is 60 pages. I actually enjoy shorter chapter more because I have the feeling that it goes quicker, but I really enjoyed that first chapter already.
Today's topic…
On the second day of bookmas my true love gave to me two awful endings.
Mostly I don't like to say that a book is awful or an ending is, so I won't say these ending were awful. I just didn't like them that much.
My first pick has to be The Death Cure by James Dashner. This is the third book in the original trilogy of The Maze Runner. Overall, I really liked this series when I read them last year. Before I read the prequel, the first one deffinetely was my favourite. I loved the Maze and the Gladers. The Scorch Trials was still really good for my opinion but not as good as the first one. Then I read the last one and I still enjoyed it but I have to say that it was my least favourite of all three. I found the ending to be an anticlimax.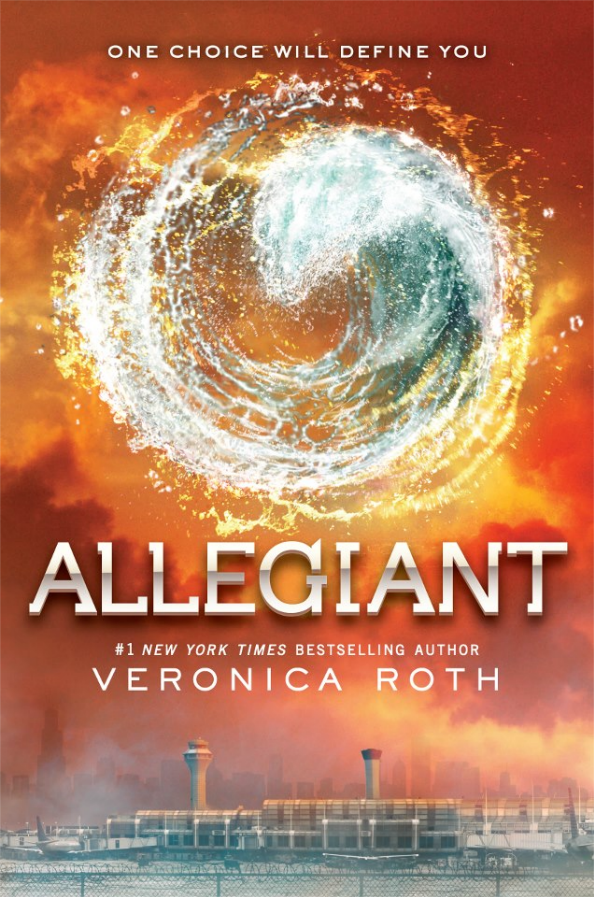 The second ending I didn't like that much was the one from Allegiant by Veronica Roth. It is the last book of the Divergent series as you probably all know. There are a lot of people who don't like this series, or just don't like Allegiant, I know. But don't get me wrong. I absolutely love this series. Together with The Hunger Games, this was the series that got me into YA and into reading more and I'm very grateful for that. I just thought the last book was a bit of a dissapointment because it took the "magic" away. And, ofcourse, the ending was awfully sad. Although I understand it had to happen.
---
I hope you liked it because up to Christmas I will post every single day! I had a great time writing this and I'm so happy to be back. 😀 And if you liked it, why not participate yourself? 😉 See you tomorrow!
Love,
Katniss Potter Booklover xxx