Hi, everybody!
I'm here with the Book Tag I planned to post last Sunday but if you read my post on Tuesday you know what happened. If you are reading this it means that I didn't forget to plug the charger in. XD I was tagged by Kyrosmagica. Thank you for tagging me!
---
PHASE 1 – Initial Atraction: A book that you bought because of the cover
This Dutch book by Peter Nys. The cover is so beautiful and the cover of the second books is, too. I wonder what the third book will look like. I bought this book a couple of years ago before I discovered the big bookcommunity. I read it on my vacation in Greece and really liked it! Last Thursday I went to the bookfair in Antwerp and I got this book signed by Peter Nys and I was really happy with that!
---
Phase 2 – First Impression: a book that you got because of the summary
Several weeks ago I bought the book We Are All Completely Beside Ourselved by Karen Joy Fowler. I still haven't read it but it sounds very interesting! Here is the synopsis if you're curious:
Rosemary doesn't talk very much, and about certain things she's silent. She had a sister, Fern, her whirlwind other half, who vanished from her life in circumstances she wishes she could forget. And it's been ten years since she last saw her beloved older brother Lowell.
Now at college, Rosemary starts to see that she can't go forward without going back, back to the time when, aged five, she was sent away from home to her grandparents and returned to find Fern gone.
---
PHASE 3 –  Sweet Talk: A book with great writing
I'll Give You The Sun by Jandy Nelson is so beautiful writtin. It's a very unique story and it's one of my favourite books I read in 2015 so far. I still haven't read The Sky Is Everywhere by her but I really want to.
---
PHASE 4 – First Date: A first book of a series that made you want to pick up the rest of the series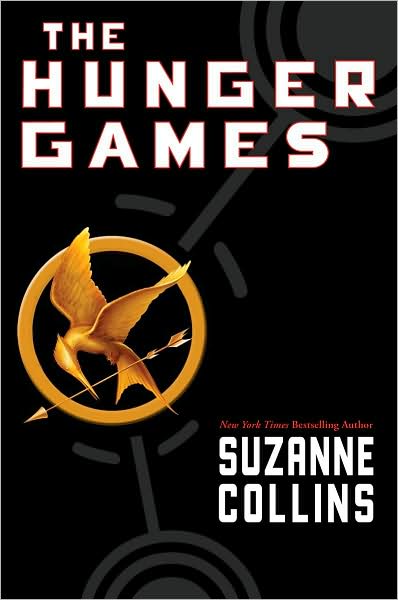 The Hunger Games by Suzanne Collins. I was pretty late with this hype. I bought the first two books because a friend wanted to see Catching Fire with me in the cinemas. Before that I hadn't seen or read The Hunger Games. But once I started reading I was addicted. I finished The Hunger Games and then I immediatly started Catching Fire. I finished that one on a Sunday and I was so mad because I couldn't buy Mockingjay. I seriously was pissed that whole Sunday. XD
---
PHASE 5 – Late Night Phone Calls: A book that kept you up all night
The Maze Runner by James Dashner. I read this book so quickly and on an evening I just wasn't able to put the book down. I went to bed at around midnight. That isn't late when you're in holiday or in the weekend but that was on a schoolnight. I probably wasn't very awake the next day, but I can't remember.
---
PHASE 6 – Always On My Mind: a book you could not stop thinking about
I wanted to choose the Harry Potter series but I want to keep that one for another phase so I'm going with Fangirl by Rainbow Rowell. This is another favourite of mine of 2015. This book was wonderfull! I still think about it a lot and I want to re-read it again.
---
PHASE 7 – Getting Physical: A book you like the way it feels
Let It Snow by John Green, Maureen Johnson and Lauren Myracle. These three cute stories make you feel so warm inside and I loved them so, so much. They aren't exactly special but they're so fun to read. I read this book at the beginning of summer (Logical, I know) but I really want to read it during the winter when it's cold and I need a warm-up.
---
PHASE 8 – Meeting The Parents: A book you would recommend to your family and friends
A Court Of Thorns and Roses by Sarah. J. Maas. Not because I think it's a book everyone in my family would like but just because it's a book I want everyone to read. This also is one of my favourite reads of 2015 and I adore it.
---
PHASE 9 – Thinking About The Futur: A book or series you know you will re-read many times in the futur
This is why I saved Harry Potter. I already read most of them ten times but I read like to read them so much. They make me feel home and they will always be their for me.
---
That's it! I hope you liked it. In a couple of weeks my exams will start so I'll have to study a lot. Thereby I will probably post less in those weeks. I will probably still post the This or That? Challenges on Wednesdays and then a book review in the weekend. I hope to see you on Wednesday! 🙂
Love
Katniss Potter Booklover xxx