I'm back! I was tagged by Dreamy Addictions to do the Bedtime Booktag! Thank you for tagging me!
---
1. A book that kept you up all night reading.
When it's school I obviously read in the evening and at night so I have some books for this but I'm going for Fangirl by Rainbow Rowell. I finished this book at 1AM or something which isn't actually that late but for a schoolnight it really was. I was so tired the next day but it was worth it. It isn't an exciting book or something but it is such a good book and I could relate to Cath so well that I just had to finish it.
2. A book that made you scared to sleep.
For this I'm going for The Prince of Mist by Carlos Ruiz Zafon because there was this statue of a clown and it sort if lived which was so creepy. I remember reading about this clown outside at night. I was all alone and I thought the clown was watching me from the dark so I jumped up and ran inside. I'm so weird. That night I was little bit scared to go to sleep. XD
3. A book that made you go to sleep.
A couple of weeks ago I read this book from a foreign author, "De maan is een spelbreker" (This book is not translated in English but the title means  something like "The moon is a killjoy").  It  was seriously the worst book I've ever read and I almost fell asleep while reading it.
4. A book that kept you tossing and turning around in anticipation of its release.
In the past I haven't really had this problem but as you know, maybe, I recently read Miss Peregrine's Home For Peculiar Children and Hollow City by Ransom Riggs and I can't wait for the last book in the trilogy, Library of Souls.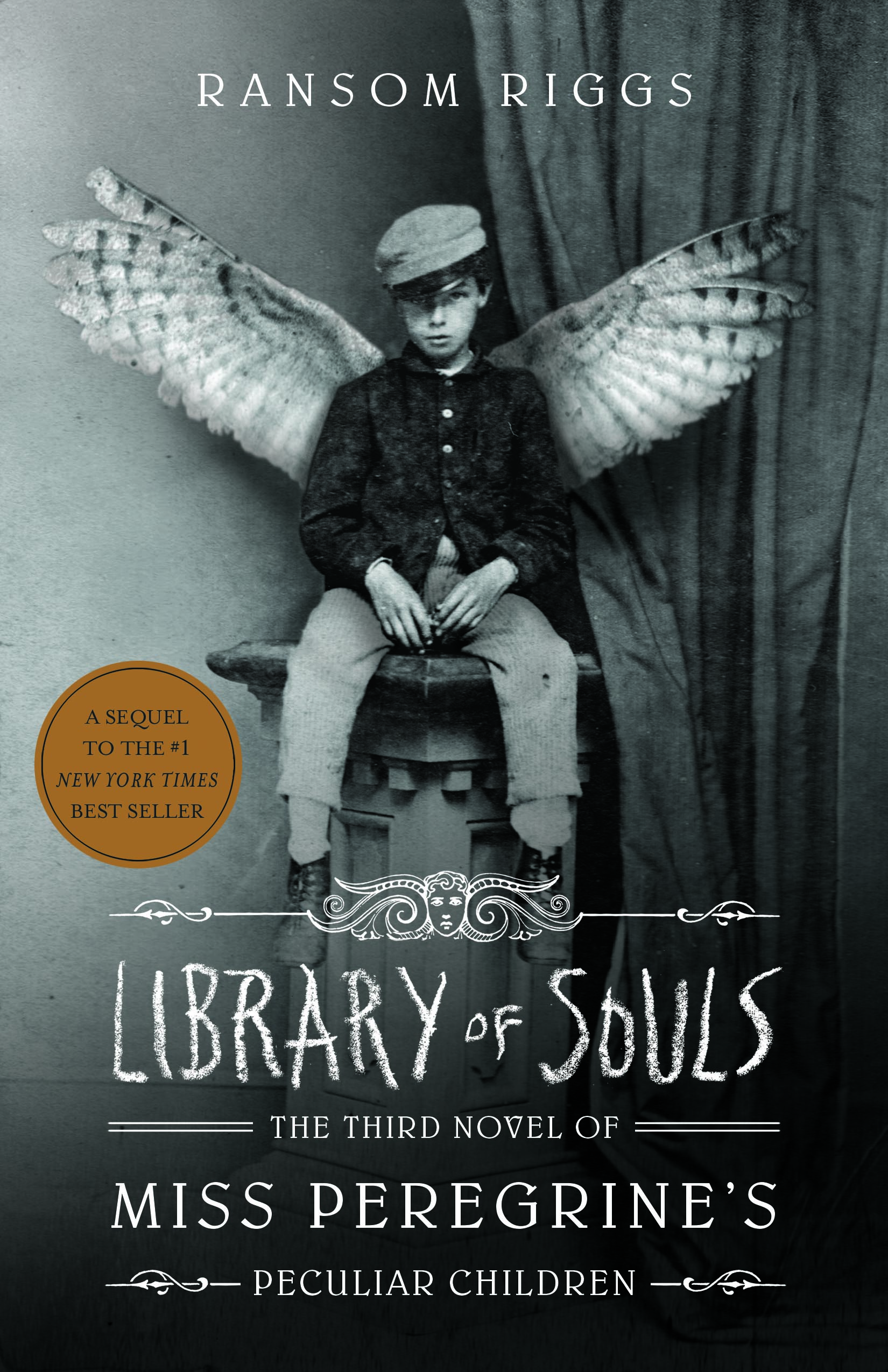 5. A book that has your dream boyfriend (or girlfriend of course, that excists too.)
I have three so it's impossible to pick just one.
Peeta Mellark from The Hunger Games trilogy
Percy Jackson from the Percy Jackson and the Olympians series (I haven't read Heroes of Olympus yet)
And Jacob Portman from the Miss Peregrine's Peculiar Children trilogy
6. A book that would be your nightmare to live in.
The world of The Hunger Games trilogy. No explanation needed.
7. A book that reminds you of nighttime.
I don't think I ever read such a book…
8. A book that had a nightmarish cliffhanger.
Catching Fire by Suzanne Collins. I think it's almost two years ago since I read The Hunger Games trilogy. I bought the first two books  because I wanted to see Catching Fire in the cinema. After I read Catching Fire  I was mad at my mom for a whole day or something because she wouldn't let me go to the bookstore and buy Mockingjay. XD
9. A book that you actually dreamed about.
I've definetly dreamed about Harry Potter but I can't remember it anymore.
10. A bookmonster that you would not want to find under your bed.
Hollows and wights from the Miss Peregrine's Peculiar Children trilogy. I wouldn't be able to see hollows but I don't want to be killed by them. But maybe, who knows, I'm peculiar like Jacob and I can see them… 😉
---
I tag:
---
That's it! If you're tagged but you already did this tag or just don't want do it you can totally ignore it. 🙂
Love,
Katniss Potter Booklover xxx